LPS Teacher Appears on "The Voice"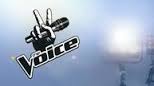 Hang on for a minute...we're trying to find some more stories you might like.
Singing is a talent that not everyone has, but LPS employee Hannah Huston does. Huston a preschool teacher at Arnold Elementary School auditioned for the show The Voice late 2015.  The Voice is a televised singing contest aired on NBC where contestants sing to impress the four judges who then turn into coaches that help strengthen their vocal and performance abilities.
Although trying out was not a guarantee for Huston to make it on the show, she wowed the judges with her audition and landed herself a spot on the season 10 of the show. The judges start by facing away from the contestant and if they hear potential in the contestant they hit a button and turn around to face whoever is performing. This is seen as a "blind audition" and is part of what makes the show appealing to viewers. The selection process has nothing to do with looks; but it is based solely off of talent.  
She sang the song "Unaware" by Allen Stone. During the last note, three of the four judges turned around simultaneously. Once she finished the song she had a choice of working with hip-hop artist Pharrell Williams, Grammy-winning singer Christina Aguilera and country music star Blake Shelton.  Although the fourth judge, Adam Levine did not turn his chair, he commented on Huston's job well done.
In the end it was Pharrell Williams, singer of the song "Happy" whom Huston chose as her coach.
Season 10 started at the end of February and airs every Monday night. We can't wait to see how the season plays out for Huston, and we will be rooting for our Lincoln contestant.