Social media abuse brings about concern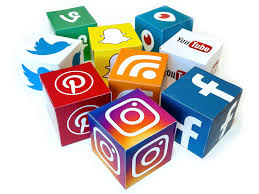 Hang on for a minute...we're trying to find some more stories you might like.
Social Media's presence is becoming more and more important to teens and young adults today. Teens often rely on social media to stay connected with the outside world. This, however, can cause serious consequences, some of which are listed below.
Body Dysmorphia
Body Dysmorphia is characterized by excessive concern over a minor imaginary "flaw" in one's appearance. The condition is commonly referred to as an "imaginary ugliness." The media/social media preaches a message that "thin is in," causing individuals to question their body image, even if they are skinny or not. Some symptoms that one has developed body dysmorphia include: shame regarding appearance, excessive use of cosmetics, comparing appearance to others, depression and social anxiety. Cognitive Behavioral Therapy and various medications can be used to treat this illness.
Identity Theft
Identity theft and identity fraud refer to all types of crime in which someone obtains another person's personal data in a way that involves fraud, typically for economic gain. The ultimate question people ask about identity theft is simply… How does it happen? Criminals engage in "shoulder surfing," which is watching someone as they punch in their telephone or credit card number. Many victims also respond to "spam" mail, which promises them some benefit but requests personal data without realizing that the requester will not keep his/her promise.
Sleep Deprivation
Teens need about 8-10 hours of sleep each night to function best. Most teens, however, do not get enough sleep, mainly because of an obsession with their cell phones and social media. And because of today's cell phone/social media addiction among teens, not having enough sleep or experiencing sleep difficulties can: limit one's ability to learn, make one prone to more acne/skin problems, lead to aggressive behavior and cause one to start eating unhealthy foods.
Depression
Depression is also called major depressive disorder. A depression diagnosis is made when at least five of the following symptoms occur nearly every day for at least two weeks: worsening mood, loss of pleasure in activities, significant weight change, change in sleep, fatigue/loss in concentration, feelings of guilt and suicidal thoughts/actions. People who have been through a stressful life event or have family members who have been depressed are at higher risk to develop it. Dependence on social media causes depression in many individuals, too. As a matter of fact, social media causes a decrease in social bonding and an increase in loneliness in some individuals due to individuals frequently isolating themselves from others around them.
Cyberbullying
Over 80% of teens use a cell phone regularly, making cyberbullying a common occurrence. As a matter of fact, nearly 43% of kids have been bullied online, with 1 in 4 of these kids having it happen more than once. Despite this large percentage, only 1 in 10 victims will inform a parent or trusted adult of their abuse. To make matters worse for women, girls are about twice as likely as boys to be victims as well as perpetrators of cyberbullying.
As one can clearly see, obsessions with social media/cell phones can cause individuals to develop serious issues that can ruin mentality, self-esteem and even identity.