Hostage Situation Paints a Poor Picture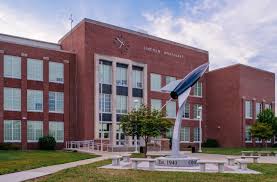 Hang on for a minute...we're trying to find some more stories you might like.
Many citizens of Lincoln read the Lincoln Journal Star newspaper a few weeks ago, and those same individuals might now believe that Lincoln Northeast High School is a danger zone filled with terror and crime. This impression was given upon seeing a feature article written by Margaret Reist, titled, "Residents Near Lincoln Northeast High school say they are being 'held hostage' by kids who loiter", published on January 11, 2018. The article goes on to describe Northeast students hanging out at the corner of 63rd and Huntington smoking, littering, taunting neighbors and even urinating on residents' property, despite the efforts of the school resource officer, Officer Nate Hill.
In the days following the publication of the article, Northeast students and faculty expressed their disappointment in being portrayed so atrociously. While the corner of 63rd and Huntington – dubbed "Smoker's Corner" by LNE students – is known to be a perpetual problem, many feel the content was taken out of context and exaggerated. "Nobody is being held hostage," said Officer Hill.
Hill has gotten to know the students that frequent the street corner mentioned in the article as he patrols it nearly everyday. Issues and confrontations are rare, Hill said. If there is a problem, he acts on it quickly and keeps the neighborhood safe. Furthermore, Hill went on to explain that most issues are not even caused by Northeast students, but rather "kids that don't go here, kids that dropped out, kids that go to other schools, kids that have graduated." In fact, at the time of publication, only three neighbor complaints had been called into the school since the beginning of the school year.
Northeast Principal Kurt Glathar's main concern is the "many students doing great things at LNE that weren't represented in the article." Like many others, Glathar finds the lack of recognition frustrating. He feels that when people are solely focusing on the negative article, they stereotype all Northeast students. When it comes to the media, Glathar says, "perception becomes reality" and the school as a whole has to carry this reputation.
Now, the matter of the situation is coming together as a school to rebuild their broken reputation in the public eye. Northeast senior Juan Castellanos, a frequenter of the infamous corner, aims to speak with the neighbors of the school directly. "I wanted to meet with the neighborhood association so we can discuss points of view so we don't just butt heads," he said. He described the neighbors he comes into contact with as "cool", so their opinions in the article came as a shock. However, Castellanos understands their request for safety. "It's a process of giving respect to get respect," he reasoned.
For now, Northeast students will try their best to emphasize that same respect in and outside of school. Their reputation has been shaken by the Lincoln Journal Star article, but its reconstruction and maintenance begins now. As a school, we will fight to be known by more than just a street corner.