Most Successful YouTubers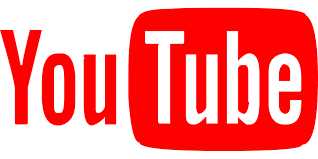 Hang on for a minute...we're trying to find some more stories you might like.
YouTube is amongst the most popular video-sharing websites where people can upload content such as vlogs, gaming, cooking, music videos, sports clips and much more. Ever since YouTube launched back in 2005, celebrities known as "YouTubers" arose. Individuals became famous through the content they posted, and YouTube would actually pay them for their work. These people gain success from how many subscribers, views, likes and comments they acquire. Among the most subscribed Youtubers to this date are PewDiePie, NigaHiga and Dude Perfect.
PewDiePie, otherwise known by the name of Felix Kjellberg, started to gain media attention in 2012 with his dark humor and funny video game commentary. He practically started the gaming video genre. Those before him would only make videos about themselves to make others laugh or spread information. He played popular games and contacted developers ahead of release so he could be the first one to get his hands on them. People wanted to buy video games because of him. He is currently the most popular YouTuber with over 60 million subscribers.
Dude Perfect is a sports entertainment group on YouTube who perform trick shots. This group consists of Coby and Cory Cotton, Garrett Hilbert, Cody Jones, and Tyler Toney. The members of these groups hold several Guinness World Records. Dude Perfect mainly uploads videos of themselves depicting various trick shots and stunts with over 28 million subscribers watching. The group also posts videos of "battles", where the members compete with one another in a game or contest featuring creative elements or twists to existing sports. They also have a series of comedies called "Stereotypes" where they act out humorous scenarios intended to exaggerate common experiences and situations. Some people claim their videos to be fake but Cody states, "We love it when people claim it's fake because it makes the shots seem even more ridiculously impossible."
Another individual with a large number of followers is NigaHiga. Ryan Higa, also known as NigaHiga, is a comedian and actor on YouTube. His videos have been viewed over three billion times. He was once the most subscribed person on YouTube for almost two years, longer than any other YouTuber besides PewDiePie. He began his career on YouTube with his friend Sean Fujiyoshi posting lip-sync videos during high school. They quickly expanded beyond songs and created comedy skits and the series of "How to be" videos on '"tips" to become a ninja, gangster or rapper which quickly became popular with this fans. After Ryan moved to Las Vegas to study nuclear medicine, most of his videos were of himself in collaboration with other YouTubers. Ryan Higa put together a production company made up of his friends in 2012 which became known as Ryan Higa Production Company, or RHPC. In 2016 Ryan Higa and other YouTubers started a parody K-pop group called Boys Generally Asian, or BGA. Today, he has over 20 million subscribers.
Simply with a camera and internet, anyone can start a YouTube channel. The individuals mentioned along with many other YouTubers have earned their success through their channel's content. Today, PewDiePie, Dude Perfect and NigaHiga remain most successful from their videos and viewers. These YouTubers are passionate for their job and want nothing more than their videos to be adored by oncoming subscribers.