Vine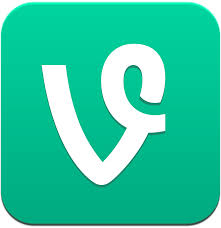 Hang on for a minute...we're trying to find some more stories you might like.
Saying goodbye to Vine in 2017 was not easy. For four years, Vine was one of the best sources of entertainment. Vine was a social media platform where people were allowed to share their humor in six second clips. It was extremely popular with over 200 million active users. Vine helped users build their career and image. It provided new job opportunities to Vine stars, which are people who created a viral video to get attention from the public eye. To this day, the Vine stars are successful. But all good things must come to an end. It was very heartbreaking when Vine announced their cancellation.
Founded in 2012 and launched in January 24, 2013, Vine quickly became popular with the younger generation. Vine stemmed in a different direction than many other social media networks such as Facebook and Instagram. Vine allowed users to gain popularity and followers by uploading videos to make people laugh and share with their friends.
In 2012, Twitter gained ownership of Vine just before its official launch. Videos published through the Vine network could be shared through other networking services such as Facebook and Twitter. This allowed Vine stars to further gain popularity and become viral. Some individuals would make money off of Vine for posting consistent and entertaining content and it became their source of income.
Facing economic struggles, Twitter opted to kill off Vine. On October 27, 2016, Vine announced it would disable uploads but viewing and downloading would still be available. On January 20, 2017, Twitter launched an archive on the internet containing all previously uploaded Vines for people to view.
As of December 2017, co-founder Dom Hofmann has announced he has been working on Vine V2 as a successor of the original Vine. This time, it will not be affiliated with Twitter. He has reached out to former Viners and social media star managers in hopes of establishing connections with some of the highest rated content creators to get momentum before the developing application's launch.
There are a select few Vines which will stay in the hearts of previous users forever. Some Vines even paved the way for new trends and phrases. Remember "Oh my god they were roommates" or "What are those?" or even "I could've dropped my croissant!"? They sprouted from Vine. Dance moves such as the Nae Nae also became widespread though Vine. A particularly memorable vine is the one where a child verbally expresses his love and appreciation for Chipotle: "Oh my God I love Chipotle. Chipotle is my life." These two sentences will resonate with Vine appreciators forever. There are many other Vines that made people laugh and brighten their day, but these are just a select few.
Seeing that a second version of Vine is in development brings excitement to many people. It is hoped that this reinstallment will bring back what many of people use to enjoy watching.