Commuting from Home vs Living on Campus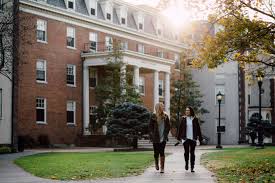 Hang on for a minute...we're trying to find some more stories you might like.
After high school, students have a choice of attending a college or not. The United States Bureau of Labour Statistics reports that only seventy percent of high school graduates attend a college or university. The students that do attend college have the option of either commuting to school from home or living on campus.
Commuting from home sounds like hell for most students. After high school, students are ready to spread their wings and live outside of their comfort zone. Living on campus sounds ideal for those reasons. Students who live at school have chances to meet more people, partake in activities, student organizations, social events on campus and have better access to school facilities. The students also become more independent while learning to budget themselves, prioritize and multitask.
Although living on campus sounds fun, certain students would much rather commute from home to save money. Money is an important factor when it comes to choosing what college to attend and where to live while attending college. Aside from saving money, commuting from home also has benefits such as, access to home cooked meals and living in comfort and privacy. Plus, students who commute from home can still attend social events whenever unless they have a curfew.
Living on campus is more expensive than commuting from home. Certain students would rather be in more debt and experience college to the fullest. While other students would rather commute from home and save money. It all depends on the student's situation and priorities.