Branding LNE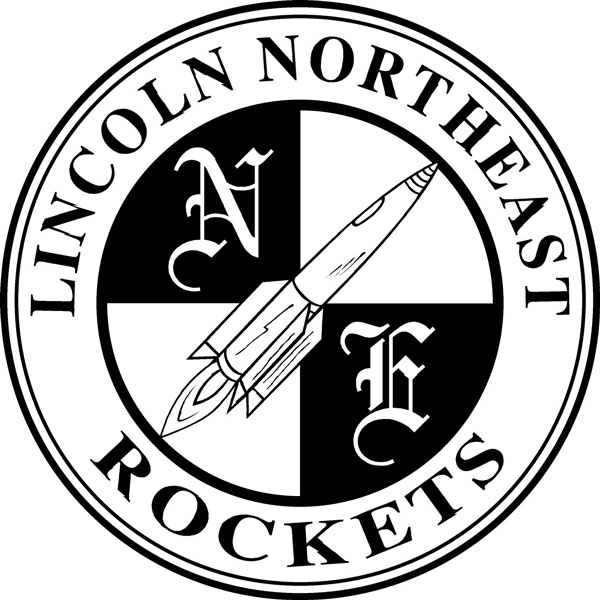 Hang on for a minute...we're trying to find some more stories you might like.
A world of exciting new changes and traditions are in store for Lincoln Northeast in the near future. A committee consisting of teachers, administrators and students has met a few times to discuss the rebranding of LNE. The aim of this project is to create a positive image that Northeast is known for and associated with. School-wide, the brand of LNE will focus on culture and unity, following the Unity Week that the school took part in. The school will be known as a forward-thinking, fun, inclusive environment for students and their peers.
Creating this new brand is one thing, but spreading it around the school and community is a whole different matter. The branding committee has discussed primarily using social media as a tool to promote LNE's new perspective. Several hashtags have been brainstormed, including #NothingOutOfReach, #ItsTime, #LaunchLNE, and #WeOverMe, but the decision has not yet been made as to which hashtag will represent LNE. Furthermore, Twitter take-overs have been proposed. This idea entails that a certain school department or club would take control of the school Twitter account for a day and post positive messages.
Aside from an online presence, the branding committee hopes to place LNE's brand in classrooms and halls throughout the school via posters and t-shirts. It is anticipated that student organizations such as Art Club and Student Council would be involved in the process of designing, creating, and bringing awareness to these posters. As far as t-shirts go, several fun and interesting ideas have been proposed. One proposal is that each grade level would have their own t-shirt color. Another idea is that the senior class would vote on a new school accent color each year and reveal it with a big event.
In order to build the morale and unity of students, the branding committee has pushed plans for multiple events such as a brand kick-off party, an event during homecoming week and a field day centering around the May Day celebration. The aim of these events is to get students invested in the school and their classmates by allowing them to have fun while they are here. The events would also build traditions that would hopefully carry on for years to come.
As a school, the branding committee would like to help students set goals to earn rewards, even if the reward be something as small as a cookie or as big as a school party. The big idea of Lincoln Northeast's new brand is being able to come together as a school and unite to do great things. Whether this means pushing each other to raise grades as a whole or giving school sports teams as much support as possible, LNE students will do it together, united.