Must See Halloween Movies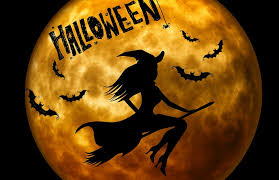 This Halloween, entertainment is not only found in pumpkin patches, costume parties and candy hunting, but rather in the simple, yet spooky and fun movies many people can enjoy. So here is a list of some of the classic, must see movies. A lot of people may have seen some of these movies before, but there is nothing wrong with rewatching some Halloween favorites this season.
1. Hocus Pocus
Hocus Pocus is a comedy, fantasy and horror movie made in 1993 that originally came from a bedtime story. The movie follows the adventure of three witch sisters that were resurrected in the city of Salem, Massachusetts, and it is up to two girls, a boy, and a cat to put a stop to their terror. Interestingly enough, despite being a clearly Halloween themed movie, this movie was released in the summer of 1993. Another freaky tidbit is that the film used real moths in the scene where they fly out of one of the characters, Billy Butcherson's, mouth after his stitches get cut open.
2. The Nightmare before Christmas
What originated as a poem written by Tim Burton became a classic Disney Halloween movie in 1993. It is a story about the Pumpkin King of Halloween Town, Jack Skellington, who discovers Christmas Town and attempts to bring Christmas back to his town. This causes a lot of confusion in the odd town filled with a crazy amount of monsters, ghosts, goblins, zombies and other deformed and undead creatures. Interestingly enough, despite Halloween and Christmas being a couple of months apart, the plot was inspired by the clash of holiday decorations found in stores nowadays.
3. The Sixth Sense
The Sixth Sense is a supernatural, horror-thriller film released in 1999. It tells the story of a young boy named Cole Sear who is able to see and communicate with the undead and ends up receiving help from Malcolm Crowe, a child psychologist. It was the second highest grossing film of 1999 and was well received by critics. If a person has not seen this movie before, then he/she should definitely prepare his/herself for the surprise ending as the it still shocks those who know what happens years later.
4. Matilda
This movie, released in 1996, follows the story of a young girl named Matilda whose genius is unrecognized by those around her including her parents and oppressive principal, Agatha Trunchbull. She develops the ability of telekinesis, but her kind teacher, Ms. Honey, is the only one who learns of her ability. Fun fact, the woman who plays the mean principal acted just as cruel off the camera so the kids would really be afraid of her.
5. Paranorman
Unlike the previous suggestions, this movie is relatively recent, having been released in 2012. It is an animated comedy, horror movie about a young, lonely and misunderstood boy who has to save his town from an old curse by fighting off ghosts, zombies and grown-ups. According to a blog written by Michelle Jacklett, "This movie was the first stop-motion movie to utilize a 3D Color Printer to create replacement faces for its puppets. Over 31,000 individual face parts were printed for the production."
6. Insidious
Insidious is a horror, mystery, thriller film released in 2010 about a boy who is trapped in a comatose state as his parents fight to prevent him from being trapped by evil spirits in a realm called The Further. With the first three movies being quite popular – their trailers garnering over 45 million views on Youtube – a fourth one is being released January 2018. And despite only having a relatively small budget of only $1.5 million, the movie grossed almost $600 million around the world.
7. Coraline
Another stop-motion movie, this one is a horror, dark fantasy film released in 2009. The movie follows the adventure of a young girl who finds herself in a parallel world filled with dangerously freaky and malicious secrets, all of which are hidden behind a secret door found in her new home. This movie took a lot of work. In fact, up to 30 animators worked on each scene at a time which resulted in almost all the animators working with Coraline as she was featured in almost every scene.
8. Halloween
The oldest movie on this list, released in 1978, yet one that could still be found playing on TV and in select theaters around Halloween time. This movie follows the character of Michael Myers who, after killing his sister, gets put into a mental hospital. Fifteen years later, he escapes and returns to continue his killings in his hometown of Haddonfield. Many of the names of the characters in the movie were based off real life acquaintances and influences, and the cast had to provide their own wardrobe. Also, Michael Myers was played by three different actors.
9. The Conjuring
Another relatively new movie, The Conjuring is a supernatural horror film released in 2013. It is the first installment of a series and follows the story of the married couple Ed and Lorraine Warren who are paranormal investigators. They work to help a family living on a farmhouse that is being terrorised by a dark spirit. This movie is one of the highest grossing films of all time and had been worked on for 20 years before it was released. Interestingly enough, the film's production was haunted by scary happenings, and it may be because the movie is based on a true story.
10. It
The honorable mention and most recently released film on this list, this supernatural horror movie is based on the novel by the same name written by Stephen King. The newest version of the movie was released in September of this year, and it follows the story of seven young outcasts and their experience as they face their worst nightmare – a shapeshifting demon who takes the appearance of a creepy clown that begins to haunt and prey on the children in their town. The kids must learn to overcome their fears as they fight back against the horrifying clown known as Pennywise.
This haunting Halloween season is the perfect time for people of all ages to grab a snack, lay back and enjoy some entertaining Halloween classics or scare themselves with horrors and thrillers in the dark. No matter what movies a person may enjoy, he/she should not forget to take some time to enjoy them before the Halloween spirit wears off for the year.