A Look at Luke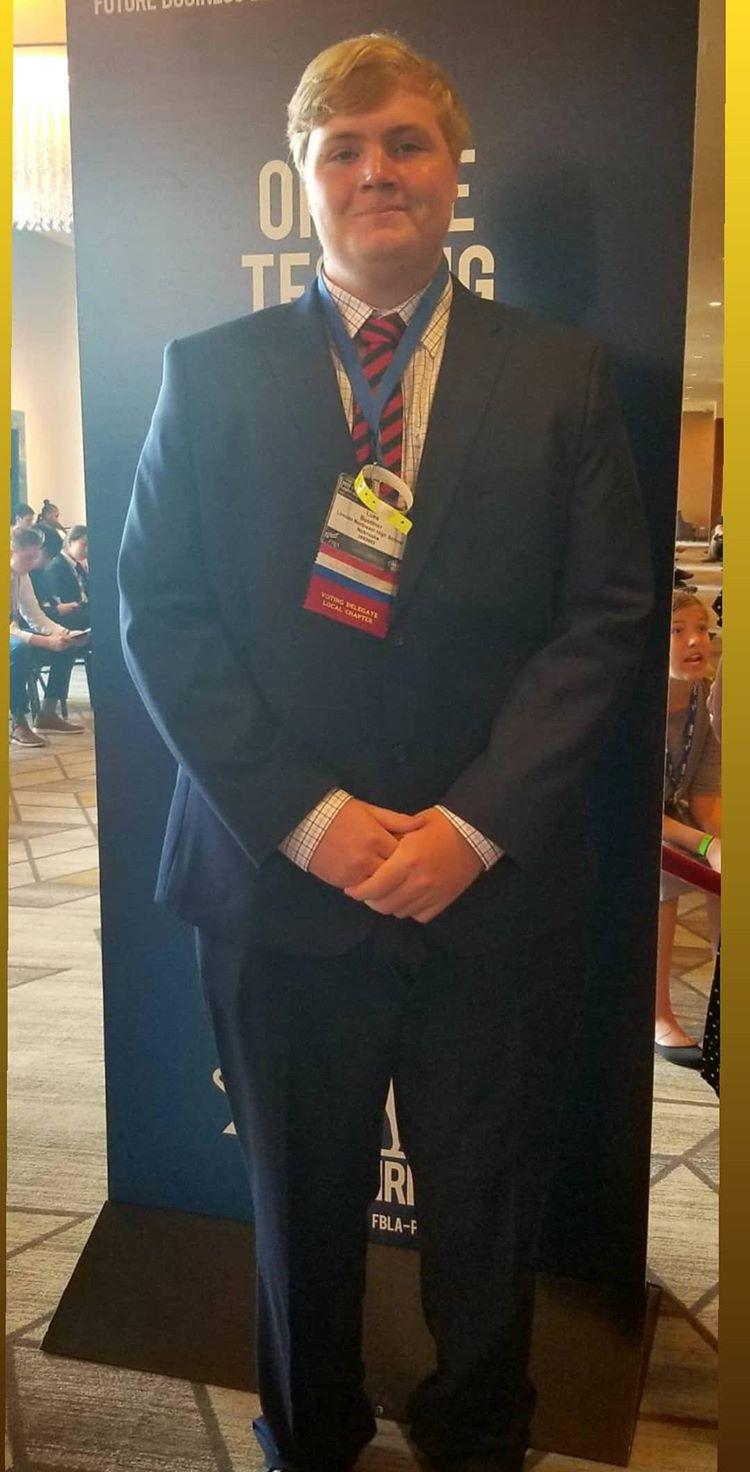 Luke Buettner is a senior with an impressive time here at Northeast. While he has come to be a leader, as a freshman and sophomore he wasn't nearly as involved as he is now.
He says he became more involved in his upperclassmen years compared to his underclassmen years. Nonetheless he has participated in three academic clubs, shoots trap, and throws shot put on the Track and Field team.
As a senior, Luke has become a leader in many activities and organizations. Luke is the President of the Future Business Leaders of America and National Business Honors Society chapters here at Northeast, as well as team captain for quiz bowl and is hoping to earn the same role on the trap team this year too.
While he has an impressive resume for school involvement, he hasn't been ignoring involvement outside of school. As a Boy Scout since the sixth-grade, Luke is coming close to achieving the coveted rank of Eagle scout. On top of that he does some volunteering, mostly at a local food bank at St. Andrews.
While he is a successful senior now, he was once a freshmen somewhat discouraged by others stellar GPAs. The fact that there would always be someone ahead of him kind of discouraged him from really pushing himself. That was until he realized he could save money by getting college credit while still in high school. Since then, he's dedicated his class time to preparing himself to get into a selective business program at UNL to study actuarial science.
For you freshmen, Luke had some words of wisdom for you. "Find something you're passionate about and try to excel in that." He adds, "If you're going for a T20 college, admissions officers don't want to see just test scores." But it should be quality over quantity, he stipulates. Don't do everything for the sake of doing everything, but do a few things really well to help make yourself stand out. Lastly, he recommends you take a lighter class load if it means you'll do better overall, rather than stretching yourself too far and doing worse.
As for what worked for Luke, he says that going in and talking to teachers when he didn't understand things and actually studying, not just glossing, his notes before a test really helped him succeed.
While Luke has enjoyed his time here at Northeast, he does think he's ready to be done with high school. "I think college would be a lot more fun, a lot more freedom as an adult, and you can just do a lot more," he said. One thing he won't miss is the new 10:40 a.m lunches.