UNO Campus Visit
A field trip to the University of Nebraska-Omaha campus.
Every Year students at Northeast have the opportunity to visit as many colleges as they can. The school provides everything for them.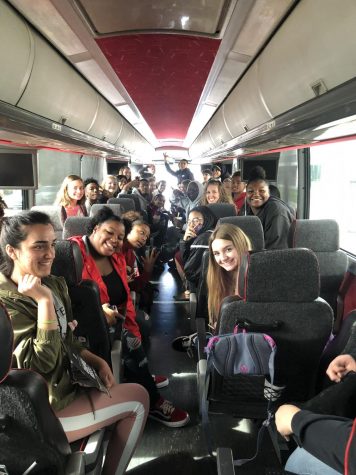 This time the visit was to the University of Nebraska Omaha. There were 45 11 to 12 grade students on the field trip.
Mrs. Davis, a Lincoln Northeast Counselor, said,  "We do campus visits to help students decide what college is right for them, also because we have a grant from EducationQuest Northeast is able to provide these trips." Also she said, "Students can learn life on the campus and the culture on the campus."
The first thing the students did on the field trip was listen  to the administration representative. The representative talked about how to apply for college, majors offered, and scholarships. And she shared some information about the university, for example, the population of the students that go there, the cost of each semester, and the cost of housing.       
 Then the students went on tour to the Dodge campus. The students went on the tour to see how life is there for the students. 
The students were given an opportunity to see the campus housing. University of Nebraska-Omaha housing was different than other campus because they offer apartment style housing. The students had fun, and they enjoyed their time at the university. 
Last part of the campus visit was lunch. Students enjoyed lunch at the Scott's coffee. The students had a great experience.