Government And Politics Class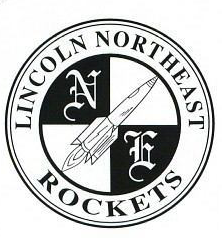 Hang on for a minute...we're trying to find some more stories you might like.
Government and Politics is a class that is what it suggests in the name of it. It is a graduation requirement for all seniors.
"All graduating students, typically seniors have GoPo (Government and Politics) as a graduation requirement" Mr.Brooks, a government and politics teacher at Lincoln Northeast says.
A major part of the class is that you're required to do 20 hours of community service by the end of the semester that the class is being held in for you. The organization must be non profit, and the hours can be done during school hours.
"The hours are required to try and give students a taste of what volunteering is about. Some enjoy it and make it a part of their lives and to be a part of their communities," Brooks says
With the presidential debates and campaigns going on that is a major part of learning for that class to find out how each candidate will most likely do when the election comes.
"This semester is much more presidential politics focused. Next semester it's going to be much more theories of government and more things based around political science that are always the same like the constitution and the bill of rights" Brooks says.
Another thing that the class goes over is kneeling during the anthem at the games recently and what that is about.
It goes over the articles of confederation and what our rights as humans are. Debates go on about why or why not certain articles should be abolished or changed differently.
"I like my seniors. I like that you guys are developed, and we can have adult conversations, issues you tend to be more informed, you tend to be more skilled than freshman. I can do a lot more with you guys" Brooks says. "What really interests me would really be a breakdown of the process of Democrats and Republicans and how that has made it very hard for the government to function and how we can fix that."
Republicans and Democrats are different in most aspects and in this class you can learn about that and about your rights as a citizen.
Hopefully when it comes to the time you have to take this class you will enjoy it because is important knowledge to know going out of high school and into the world.