French Trips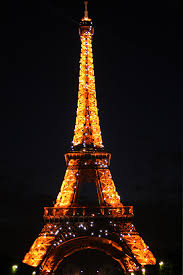 Hang on for a minute...we're trying to find some more stories you might like.
Going outside the country is a fun and exciting experience. The culture, arts, languages, and music differs each place you go. Some of the language departments at Lincoln Northeast allow students these opportunities.
Paris, France, is one of the places that students who want to go have the opportunity to do so with Ms. Stacchini, who is the French teacher in the world language department of LNE.
If you apply for free and reduced lunch, the cost of school finances decreases to help your finacial situation. And if you want to go on a trip, this is one of the uses that the fee waver can be used for.
"About $3,000 is how much it costs to go, but if you qualify for a scholarship, the amount they give you varies according to your financial need," Ms. Stacchini says.
"Everyone will be using French everyday while there," Ms. Stacchini says. "You wil spend five days with a French family in their home town and the last three days in a hotel in Paris."
There are many sight seeing oppurtunities in France. "Each trip is different. Chaperones build the schedule according to what students want to see and where they want to in Paris," Ms. Stacchini says. Chaperones are chosen for each school trip on any event. "French teachers from all around in LPS are chosen each year to be chaperones to go on the trips to Paris."
So when is the next trip planned? "The next trip to Paris begins in March 2017 over the next spring break," Ms. Stacchini says. In order to go you must be enrolled in French and have passing grades by LNE standards as well as follow the regulations of school and what is to be expected by the chaperones there. While the French trip is offered every year, that does not mean the department goes every year.
People love traveling, so this is a great opportunity. It is offered every year and would be a fun time with people who have the same interest in traveling and learning French like yo