Activities and Clubs At LNE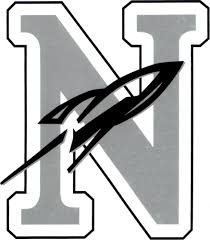 Hang on for a minute...we're trying to find some more stories you might like.
Lincoln Northeast is a school that believes faculty and students must work together to  create an instructional environment of high expectations for academic achievement. The teachers make it a task to provide kids with clubs and activities that will help their futures. The students must learn how to balance schoolwork with extracurriculars. The end results with a very bright future.
There are several activities if you are looking for more excitement into your weekly schedule.
Academic Decathlon, which meets in room 301 Mondays-Fridays (No Tuesdays) with Mr. Eckman. They have after-school scrimmages and monthly competitions.

Debate, which will meet Wednesdays in room 144 with Mr. McMahan. There are competitions on Saturdays.

Drama, where rehearsal occurs in room 107. Theatre has three majors productions it puts on throughout the school year, Fall play, One Act, and Spring play. Auditions are required and directed by Mr. Bruce Chapman.

FCCLA is an acronym for Family, Career, and Community Leaders of America. This activity meets in room 50 with Kristin Skorupa once or twice a month. FCCLA attends district, as well as their minimal meetings.

There is cheerleading, FBLA, Speech, National Honor Society, Quiz Bowl, Rocket Crew, Science Olympiad, Star Strutters, and Student Council. For more information on these, visit the Lincoln Northeast High School website. Click on the Student Life tab; then click on the Activities tab.
As well as many activities, there are even more clubs offered at LNE.
LNE Art Club, which will meet on every second and fourth Wednesday of each month. The club will have possible outings to museums and they will meet to discuss art in the community as well as create their own artwork.

Disc Golf Club, which Joel Cornwell and Ralph Schnell are in charge of. Discs and frisbees are required.

Future Teachers & Peer Tutors meets twice a month in room 242 with Amy Hilzer. The goal of this club is to promote teaching and education careers in young people.

Others clubs offered at LNE are: Anime Club, Architects & Engineers, Club Noreste, FCA, French Club, German Club, Math Club, Poetry Club, and Police Academy Club. For more information on these, visit the Lincoln Northeast High School website. Click on the Student Life tab then click on the Clubs Tab.
Ali Nicewonger, a junior, stated, "My freshman year was hard to adjust to and I wanted to join certain clubs and activities, but I never knew when tryouts were." Nicewonger wishes she was more involved in the LNE community and she said she would be more involved if clubs/activities were more accessible to join.
27/30 LNE students said they want to be more active in the LNE community and that they would be if clubs/activities were more accessible to join. 90% of the surveyed kids said that having an updated clubs/activities list would help them join these great events provided for them. Lincoln Northeast has clubs and activities lists on their website, but they are never updated or helpful. Students want an updated list to assist them and make involvement easier.
Lincoln Northeast High School is great place to put yourself out there and to become apart of wonderful events like mentioned. Clubs and Activities here exist purely to give kids a better platform to achieve a bright future.